Stop in at the Opera House for a tour for your upcoming event or call for an appointment.
The Littleton Opera House is managed by the Town of Littleton and has an office for Opera House rentals and information located on the main floor.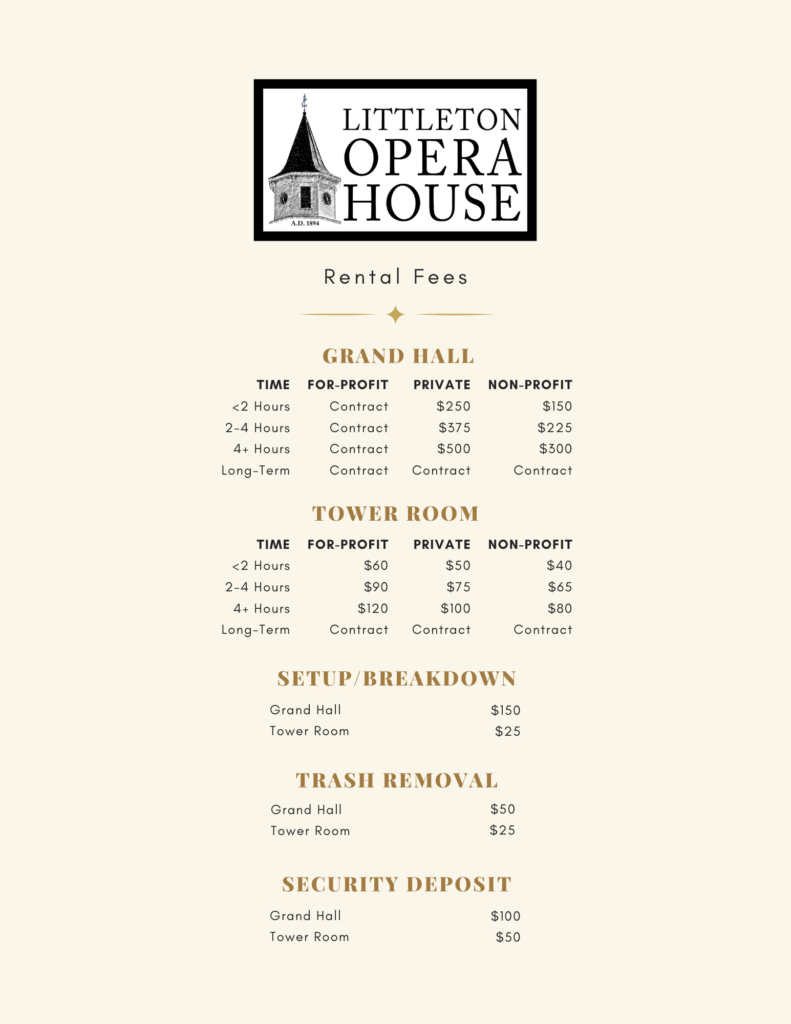 Opera House Rental Forms:
Opera House and Tower Room Rental Rates
Grand Hall Rental Application
Tower Room Rental Application
Opera House Guidelines and Policies
Long Term Lease – Contract Addendum
Grand Hall Technical Specifications
Stage Diagram
Building Policies
We have hosted numerous private parties, birthdays, anniversaries, Halloween parties, Christmas parties, bridal showers, baby showers, family reunions, life celebrations, and more. The Opera House is perfect for business seminars/workshops, fundraisers, dances, concerts, and theatre productions, to name a few. We are handicap accessible, with a ramp leading into the main floor, an elevator for the balcony, and tower room/conference rental space
THE GRAND HALL
The Grand Hall has a balcony seating area (150 fixed seats) and our main floor has a beautiful hardwood floor and offers up to 250 seats for attendees of meetings and performances. Total seating within the Grand Hall is 400.
The venue is the perfect setting for dances, performances, dress rehearsals, fundraisers, weddings, parties, and meetings with its wide open floor plan, drop down projector screen, stage area, and balcony seating. Our inventory includes 15-60″ round tables, and 30-6′ rectangular tables. We have 275 padded chairs suitable for all occasions.
Our expansive Grand Hall floor is perfect for your next party, wedding, or any event needing a larger space with a podium and wireless microphones. Our stage can hold bands, as well as theatre groups. We host the talented dancers from Creative Edge Dance Studio for their amazing performances of the Nutcracker Ballet annually in November. We also host Upstage Players, a local community theatre with their creative performances several times a year. The Opera House also hosts several concerts and entertainers throughout the year. Keep up to day with our upcoming events through our Facebook page.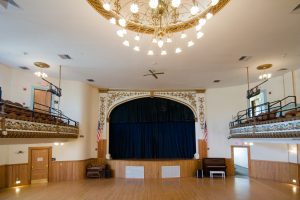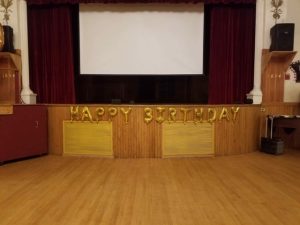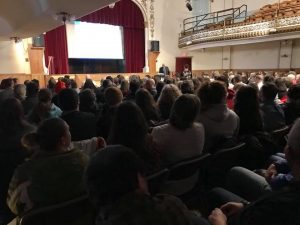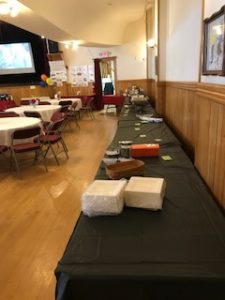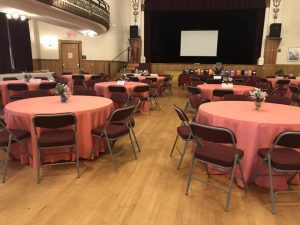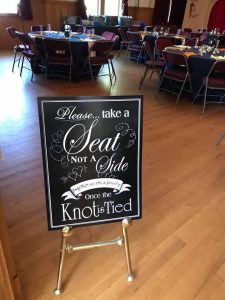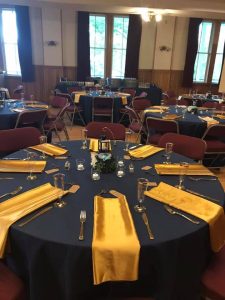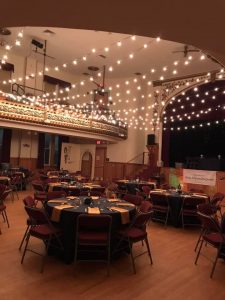 THE TOWER ROOM
Our conference room (Tower Room) located on the 3rd floor, and is available for meetings and small gatherings. The Tower Room can sit 55 (with chairs only) and 35 (with tables and chairs). A projector and screen is available as well as a wall mounted monitor for your presentations with HDMI connections and Chromecast, and our blackout blinds help with your presentations.
The Tower Room is perfect for a smaller rental space located one level up from the main floor (3rd floor-accessible by elevator). This room overlooks our award winning Main Street and is suitable for meetings, wedding showers, baby showers, birthday parties, and smaller size events.  We have a wall monitor for presentations with Chromecast and a white board for your use. We also have a portable projector screen for presentations. This room also has black out blinds for your on-screen presentations.